Backlash forces pulling of 10:10's Climate Change movie
Perhaps that iconic Richard Curtis film should be renamed Four Weddings and a Climate Change film. Well, after the palaver over the weekend, Curtis's latest offering as a writer has certainly raised eyebrows. It's a film called No Pressure for campaign group 10:10 which aims to sign up individuals, schools, companies and other groups to commit to reducing their carbon use by 10%? The film though has been pulled from the 10:10 website because of complaints over its content.

Download this free guide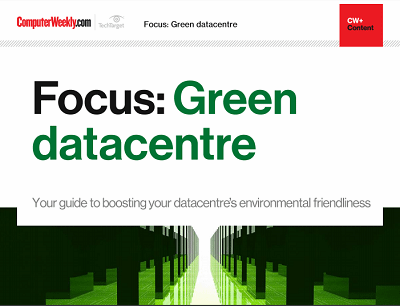 Datacentres - 5% of the world's global energy
Don't be a Trump. Datacentres currently represent 3 to 5% of the world's energy. That's the same as the entire aviation market. Your environment needs you! Do your part and click here.
By submitting your personal information, you agree that TechTarget and its partners may contact you regarding relevant content, products and special offers.
You also agree that your personal information may be transferred and processed in the United States, and that you have read and agree to the Terms of Use and the Privacy Policy.
Given the press coverage, and the fact that pretty quickly the movie was posted on YouTube, perhaps you could say the publicity's done its job. On the other hand, the nature of the movie's content has created a backlash with a number of critical comments.
10:10 has already apologised for the content.
Judge the film for yourself. Be warned, the content may shock.
And read this Observer story here.