Does open source still matter?
At the Red Hat Summit this week, scores of developers and business executives descended in Boston in one of the biggest gatherings of its kind in the global open source community.

Download this free guide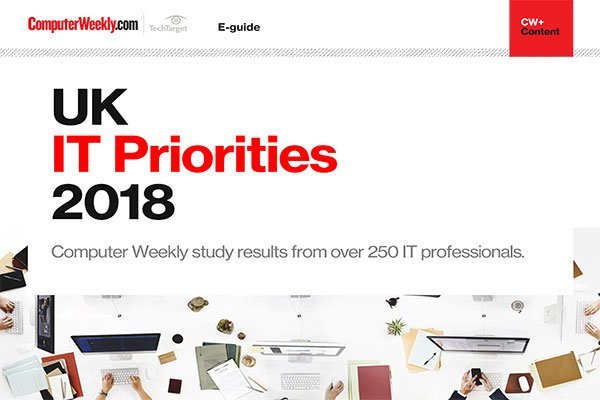 UK IT Priorities 2018 survey results
Download this e-guide to discover the results of our 2018 UK IT Priorities survey, where IT leaders shared with us what they are going to be investing in over the coming 12 months.
By submitting your personal information, you agree that TechTarget and its partners may contact you regarding relevant content, products and special offers.
You also agree that your personal information may be transferred and processed in the United States, and that you have read and agree to the Terms of Use and the Privacy Policy.
The message to the thousands of participants was clear: the open source development model that brings together creators and users of software to solve business and societal problems is winning.
From Singapore's myResponder app that activates volunteers within the vicinity of those suffering from heart attacks to the transformation of government services in Mexico, open source software has sparked some of the world's most inspiring innovations.
While these open source powered initiatives are laudable, will they still accomplish their goals if the underlying technologies they are using aren't open source?
In fact, most CIOs I've spoken with over the years don't really care if a piece of software is open source or not. What matters more is that the software works as promised and solves their problems at a price that they are willing to pay.
During the summit, I asked Dirk-Peter van Leeuwen, Red Hat's senior vice president and general manager in the Asia-Pacific region if open source still matters.
His take was that more than ever, companies can't ignore the cutting edge innovations delivered at a rapid rate by open source communities if they were to compete in a fast-changing business landscape.
I agree to some extent, but I'd argue that those innovations aren't necessarily exclusive to open source projects. With enough market demand, there will be suppliers – open source or not – that will develop what the market needs and at a pace that's necessary to fulfil that demand.
I think the real strength of open source lays not so much in the final product, but the values of collaboration and participation espoused by the open source community in software development.
Even if businesses pick a piece of proprietary technology over an open source one, they would do well to embrace those values in tackling the challenges that come their way.
Do you think open source still matters? Tell us more in the comments!