Talk About Shooting Yourself In The Foot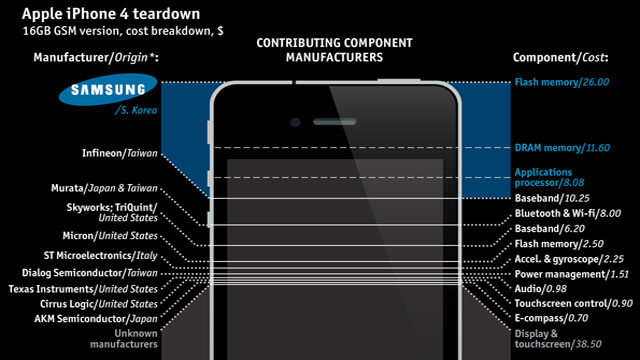 A few days ago, in a German court, Apple won a temporary injunction, stopping Samsung's 10.1 tablet from being rolled out throughout Europe.
The injunction was granted on the grounds that Apple felt the Korean firm's latest Tab "slavishly" copied elements of the iPad's design. You can read more of our coverage on this in an article we published yesterday.
Since then Samsung have moved to counter-sue the American corporation in South Korea, Japan, the US and Germany.
Steve Jobs could live to regret his decision to go down the legal route as Samsung actually supply a number of parts to Apple for the iPhone 4 and quite possibly the iPhone 5 too.
If Samsung do choose to throw their toys out of the pram Apple would need to go about finding a new supplier for the Flash Memory, DRAM memory and applications processor.
Not just that, they would need to find someone who could offer them at a fair price, in huge numbers and with very little notice. Easier said than done.
This is all hypothetical of course, however, it is not beyond the realms of possibility for it to happen.
Image from Gizmodo.