Need to motivate your staff? Have you tried a zombie horde?
Sometimes, just sometimes, your boss shouting and spitting in your face from approximately 0.06cm may not be the thing to give you that much needed motivational boost you have been waiting for.
In fact, insults and threats could soon be on the way out. Don't worry though, pats on the back and cliché filled pep talks are less likely to replace them now, especially thanks to this idea that Downtime has come up with.
Zombies, RUN
, an app for Apple products and, as of this week, Android devices gave us this idea.
Zombies, RUN, is an app that turns running into less of a workout and more of a game. With pre-recorded stories and brilliant sound effects, you are immersed into another world, where Zombies are the number one threat.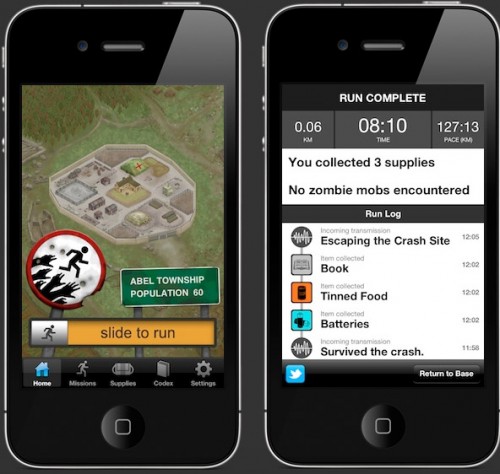 You are tasked with leaving the township to collect supplies on your journey and every so often you'll start to hear the groaning of Zombies on your tail, making you speed up or risk being eaten alive.
Downtime likes this, not only are a whole township of people depending on you for supplies, but your own life is at stake.
CIOs across the company should sit up and take note, want to increase your workforces efficiency and work ethic? Just get a zombie and chain it to the wall. Then, for every minute a presentation is late you can just loosen the chain.
Downtime bets that would yield results.