It's the internet's fault (again)
Not content with being blamed for the creation of bullying, pornography, paedophilia and the X-Factor (probably), it seems that now the internet is also about to be responsible for the imminent collapse of a central tenet of British democracy – trial by jury.

Download this free guide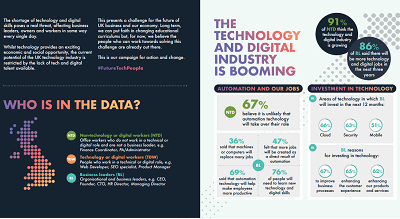 Infographic: How to future-proof UK technology
There is no doubt that the technology industry is booming right now, bringing with it exciting social and economic opportunities. However, there is a real fear that the UK industry may be stunted due to the lack of talent available. This e-guide helps to break down the future fears and expectations of dozens of business leaders and tech workers.
Lord Chief Justice Lord Judge – England's top judge no less – has claimed that social networking sites and the web are undermining the jury system, because those pesky jurors are using the internet to research the cases they are meant to be assessing based solely on the evidence in front of them.
Judge Judge cited a case where some jurors had researched a case of rape.
"If the jury system is to survive as the system for a fair trial… the misuse of the internet by jurors must stop," he said.
Downtime suggests a compromise: put the internet formally on trial for all the ills of which it is accused, and let the people decide.