Be a mobile operator for one lunchtime!
Nokia Siemens Networks logo (Photo credit: Wikipedia)
Ever wondered what it would be like to run a mobile network? Well, no, us either, but Nokia Siemens Networks figures there might be someone out there who has.

Download this free guide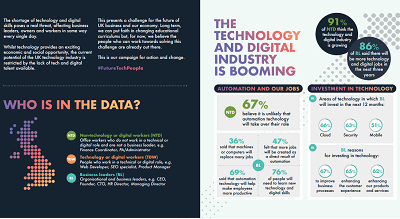 Infographic: How to future-proof UK technology
There is no doubt that the technology industry is booming right now, bringing with it exciting social and economic opportunities. However, there is a real fear that the UK industry may be stunted due to the lack of talent available. This e-guide helps to break down the future fears and expectations of dozens of business leaders and tech workers.
Taking its inspiration from the likes of FarmVille or CityVille, Wizard of Cells gives you a little world filled with aggravated mobile users raging about their technical problems.
You are then tasked with fixing said issues, such as phones getting no signal, batteries draining at a ludicrous rate or log-on issues. But make sure you do it before the customers get too livid, else you lose the round!
The game might be designed to make you sympathise with the number of tasks an operator is stuck with performing, but all it made us think about was the huge number of issues mobile users have.
Maybe if the right kit was deployed in the first place, our lives would be easier and so would those running the network. Just a though NSN…