The Royal website gets an overhaul
So official website of the Queen, the official website of the British Monarchy, has been given a revamp.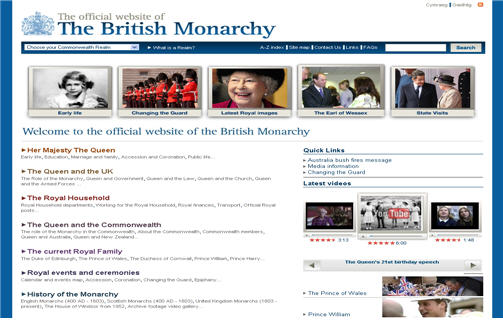 Rory Cellan Jones of the BBC was there to witness the unveiling of the new design – we know this because he sent an out-of-focus pic to twitter, not sure if that's protocol – as was the father of the world wide web Tim Berners-Lee.
The new design is nice and clean, if a bit boring, and gives more space to video (the Queen has her own channel on YouTube) and historical documents.
The last time the site was redesigned was 12 years ago, which seems a long time between revamps. We think you should refresh your look every two to three years, but with the pace of change being so fast now, I'm not sure that is even regularly enough.
The site received over 100 million visits the week Diana died but it now gets about 250,000 visits a week, so its traffic is falling, so perhaps the redesign will help that. But we wont see the Queen on twitter apparently, boo hoo. I think that would be "fab, innit!"