Microsoft Surface - its about making computing social, rather than asocial
So I went to the Microsoft Surface UK launch yesterday at the lovely swanky Haymarket Hotel in London.
Surface, which has been out in the US since December last year, is a neat product that costs £8500 a unit. That's for the table top, which has a surface computing platform that responds to hand gestures and real world objects. This is done using five cameras, which allow users to grab digital information and interact with the content through touch and gesture.
Yesterday's launch was all about using Surface in the enterprise with some well known UK names already signed up, like Barclays and Tesco. We have pulled together a photo gallery on the way Tesco can see the product being used to help consumers shop at hope or for retailer to use for demostrations at events like wine fairs.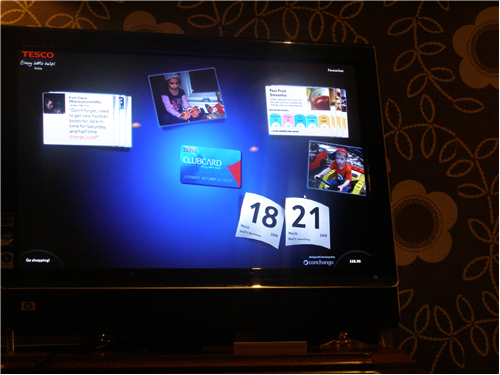 Microsoft's marketing director for new innovations, Philippa Snare told me the product she expected the product would still take off despite the current tough climate as companies weren't cutting back on innovation.
She also said that in the longer term the product would revolutionise home computing, turning it from an asocial experience into a social one, when a family can crowd round their surface coffee table and interact and share their computing experiences, whether by playing games, doing the weekly shop, or checking out holiday destinations etc.
I guess the personal computer was the private computer. But wireless and broadband, laptops and netbooks have changed the geographic and spatial restrictions, so you can be on your computer whilst watching telly with friends or family, the multi-touch digital tabletop platform will grow interaction and sharing, and develop richer experiences, maybe making computer a more social rather than anti-social experience.
Now that would be interesting….. I see the logic, just need to convinced that this is somethign need in their lives.
We have more videos tro come on this, so watch this space and we'll add the links, once we get them edited and onto the site.