Innovating in Silicon Valley - guest post by Tom Ilube of Garlik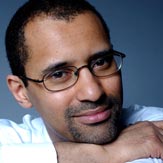 This is a guest posting by Tom Ilube, of Garlik, currently in Silicon Valley.
Timing is everything when it comes to innovation. If you want to know how to innovate successfully, that is lesson number one. For starters, if you wake up late and miss your flight to an important innovation conference taking place at Stanford University in the heart of Silicon Valley, as I very nearly did today, you are not going to learn anything at all.
Fortunately after a desperate sprint through the turmoil of Terminal 3 and with the support of a friendly member of Virgin's ground staff I just made the flight. Ten hours later, having driven down California Highway 101 and checked in to the Palo Alto Sheraton I am ready for the conference.
The World Economic Forum, Davos, has organised a 2 day conference called Innovation 100 and as Garlik was selected as a WEF 2008 Technology Pioneer company, I was invited along to join 100 other leading innovators from corporates, start ups, consultancies, government and academia to discuss the challenges of innovation. Attendees from around the world will explore what drives innovation and what makes regions like Silicon Valley work as innovation hubs.
Looking down the attendee list, there are some very interesting folk here so it should be a fascinating couple of days. At the very least the weather in Palo Alto is great. 70 degrees with a gentle evening breeze. It was raining and grey when I left London. Perhaps there is a very obvious reason why innovative people flock to Silicon Valley to do their thing!