Image of the week: Easter eggs
Originally uploaded by net_efekt
Happy Easter! Well, almost. The Easter bank holiday weekend is practically upon us here at Computer Weekly, but unfortunately I've already eaten all the lovely little chocolate Easter eggs sent to us by Adobe. And according to this picture by net_efekt it looks like they were Divine Fairtrade chocolate eggs, so full marks to Adobe for ethical gifting! All I can definitively state at this stage, with the evidence now gone, is that they were rather tasty…

Download this free guide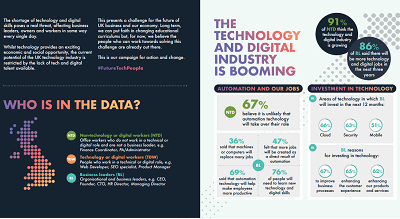 Infographic: How to future-proof UK technology
There is no doubt that the technology industry is booming right now, bringing with it exciting social and economic opportunities. However, there is a real fear that the UK industry may be stunted due to the lack of talent available. This e-guide helps to break down the future fears and expectations of dozens of business leaders and tech workers.
If you're having to work hard upgrading the corporate network over the weekend while most of the staff are out relaxing with family and friends, you have our sympathy. We'll think of you while gorging ourselves on even more chocolate eggs.
In the meantime, if you do get time for a quick coffee break, why not try to win yourself a digital camera, in our new competition, guess that kit.
We'll be back after the holidays!