Highlights of TechCrunch's Europas
Well it was interesting night at TechCrunch's Europas in London last night.
It was good fun and as always met some really interesting and innovative people like Divinia from Mind Candy.com, Joe White from Gandi.net, and Wendy Tan White from Moonfruit.

Download this free guide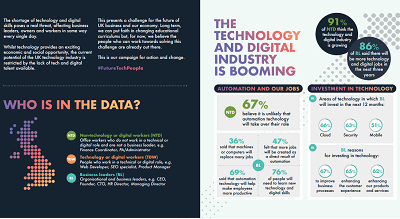 Infographic: How to future-proof UK technology
There is no doubt that the technology industry is booming right now, bringing with it exciting social and economic opportunities. However, there is a real fear that the UK industry may be stunted due to the lack of talent available. This e-guide helps to break down the future fears and expectations of dozens of business leaders and tech workers.
It was also nice to meet Poken UK director Renate, who won the award for the Best European/ Real World Gadget.
This was really pleasing as Inspectagadget produced a video review on Poken earlier this year.
Also of note in last night's Europas awards was that Huddle, a secure online collaboration tool for shared projects and workspaces, won the Best Enterprise and B2B start-up. Congrats to those guys.
Best mobile application went to SpinVox,another product that has been much talked about this year.
Inspectagadget went along too and has already posted a full list of all winners.
There was a slightly strange incident when one of the presenters of an award spent five minutes gagging and coughing on stage…. funny? No don't think so!
And the jury is out as to whether awards really do work when no one is sitting down and everyone is standing around drinking and chatting and can't hear who has won what!