Blackberry or crackberry.... or is time to slowdown
Not sure whether you have a Blackberry, but our Blackberry server has been down all our day….Suddenly when you are out of the office you realise that you're addicted to your Blackberry. It's like some sort of lifeline to everything that's going on in your world of work…. it made me wonder how sad we have all become when we rely so much on the latest information and technology and how stressful this can be.
Should we turn back the clock back and slowdown like the image below…. I guess we can't, but its a nice thought sometimes.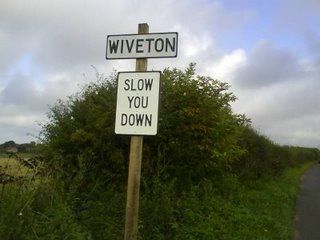 This was taken in north Norfolk this weekend…. and reflects the wonderful Norfolk dialect.