Bankruptcy and prosecution - postmasters tell their story
Today we published our investigation into the experiences of postmasters, after speaking to a group about their concerns over the accounts system at their branches. They told us how they faced severe problems after coming across deficits in their accounts that they could not explain. They were asked to pay back the deficits – which were up to £50,000. The postmasters argue that issues with their IT terminals may have caused these deficits, but it's a charge that the Post Office strongly denies.

Download this free guide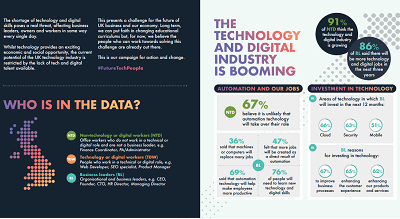 Infographic: How to future-proof UK technology
There is no doubt that the technology industry is booming right now, bringing with it exciting social and economic opportunities. However, there is a real fear that the UK industry may be stunted due to the lack of talent available. This e-guide helps to break down the future fears and expectations of dozens of business leaders and tech workers.
We published the story because we think the concerns of postmasters, who are public servants, are worth reporting. We think there is a question to be answered if at least seven post masters have found themselves in a similar situation, and we hope to keep covering the issue to try and get to the bottom of the problem. The Post Office says the system is robust and regularly tested. But business systems experts in our story point out that any IT system can go wrong sometimes, and what matters is the way a company deals with it.
We're interested in hearing from any other postmasters who think they may be in a similar situation to those in our story. Email rebecca.thomson@rbi.co.uk if you think you might have been affected.