Ada Lovelace, computing countess: Celebrating the first lady of IT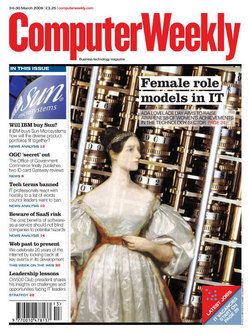 Today is Ada Lovelace day. Over 1,000 bloggers are uniting to celebrate the achievement of women in IT, under the sign of the world's first computer programmer, and daughter of Byron, Augusta Ada King, Countess of Lovelace.
We are supporting this effort as best we can. The UK IT profession is unarguably the poorer for the lack of women active in it.
In our feature on Ada Lovelace Day, Karen Price, chief executive of e-Skills makes the point that while just under half of pupils taking IT at GCSE level are female, only 15% of technology undergraduates are. Somewhere along the line, ability is being squandered.
We have also reported over the past few months that women are leaving the IT profession in significant numbers, despairing of family unfriendly working practices and a male-oriented monoculture in IT.
But this is not a day of lamentation. There are many women in IT doing creative work, and Rebecca Thomson's feature highlights five of them, including the founder of Girl Geeks, a networking group aimed at women in technology.
Moreover, the way the IT profession in developed economies like the UK's is evolving demands a suite of skills that includes – alongside deep enough technical knowledge – business relationship management capabilities, commercial awareness, and team communication. Not all women are rich in these so-called "softer" skills, just as not all men are bereft of them. Nonetheless, the tendencies are usually clear.
So, who was Ada Lovelace, and what did she do? By writing out a method for calculating Bernoulli numbers on Charles Babbage's analytical engine, now on display at the Science Museum in London, Lovelace was the first person to have programmed a computer.
She shared the spirit of scientific enquiry shown by Byron, her father, whose fascination, while at Cambridge, with telescopes and galvanism is well known. Byron's name is synonymous with European romanticism at its most revolutionary. His daughter's collaboration with Charles Babbage on the "thinking machine" puts her at the confluence of two radical phenomena: information technology and female emancipation.