Security breaches hitting businesses in the last 12 months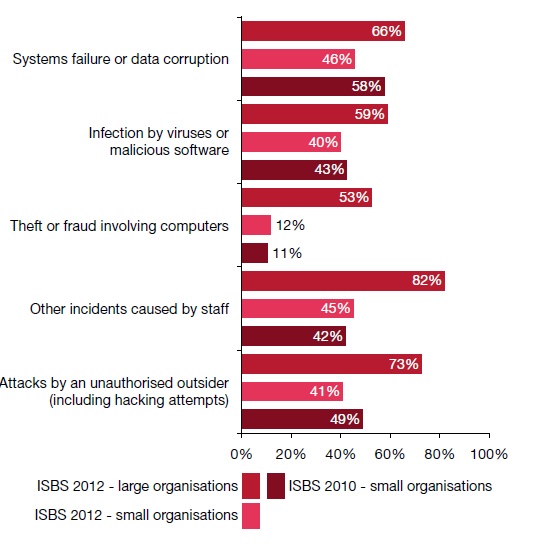 Source: Information security breaches survey 2012
Small companies experienced one security breach a day, rising to ten a day for larger businesses, over the past 12 months. The number of organisations infected by malicious software reached a near a near all time high, despite the widespread use of anti-virus protection. Technology companies, however were among the least likely to be infected, having high historic records of investment in security technology.
Fraud and theft rates involving computers remain at historically high levels, though the average number of thefts for small organisations is half the level it was two years ago. Large organisations were twice as likely to report staff-related security incidents than small organisations.
Outsider atttacks have increased over the past two years, with three quarters of large organisations reporting attacks. At least half of the organisations surveyed experienced outsider-attacks, rising to three-quarters for travel and finance organasations.
Download the full information security breaches survey results.