Outsourcing 'has lead to a shortage of UK IT professionals'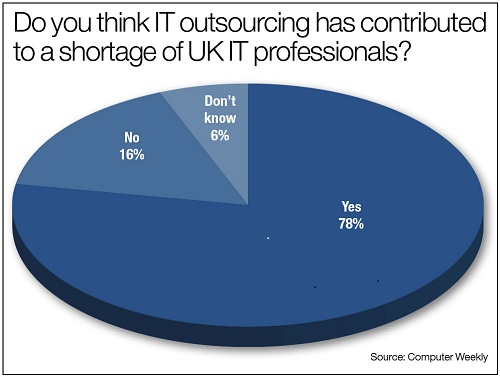 Most IT professionals surveyed by Computer Weekly believe that outsourcing is contributing to a shortage of skilled IT professionals in the UK.
There are good reasons for thinking they are right. The entry level jobs for IT professionals are disappearing as more companies outsource, which means fewer young people are entering the profession. That in turn means more pressure to outsource.
How can the circle be squared ? One solution is to bring in IT professionals in to organisations at a higher level, though an IT equivalent of an MBA, for example.