Do you have a dedicated Project Management Office ?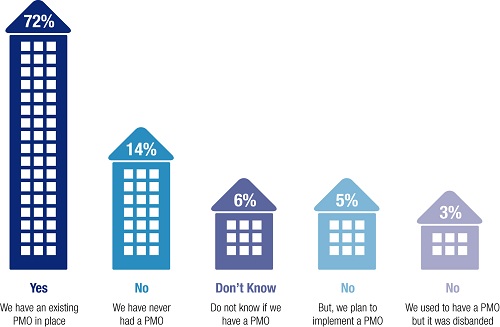 The number of organisations with a dedicated project and programme management office (PMOs) has fallen slightly this year, an international study published today reveals. Although PMOs are regarded as essential for good IT project management, the proportion of organisations with dedicated project management functions has fallen by 10%, from 82% to 72%.
The survey of over 3,000 project managers, found that 3% of organisations had disbanded their project management office's, often as a result of cost pressures. Nevertheless 5% have plans to create a dedicated project management function in the future.
The survey, conducted in January and February, was completed by 3,044 project managers, in a wide range of industry sectors across the world.
Source: The Global State of the PMO (2012). ESI International.