A third of organisations planning bring your own tablet initiatives in 2013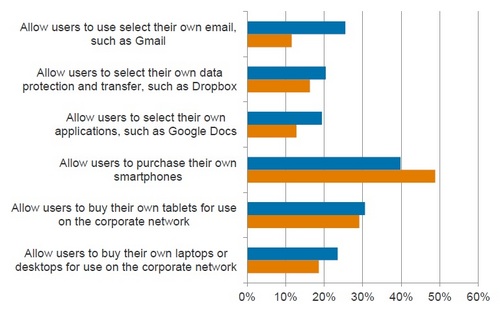 (Click on the image to enlarge)
More companies are planning to let employees use their own devices at work in 2013, Computer Weekly/TechTarget's IT Priorities Europe research reveals. In the UK, some 40% of IT professionals say their companies will allow staff to buy their own mobile phones for work this year and 30% will allow employees to chose their own tablet devices. Around a fifth plan to let employees use their own laptops on the company network.

Download this free guide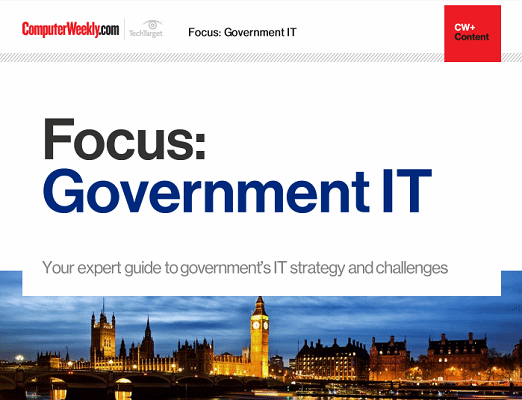 Government IT in post-Brexit Britain
Get an expert look at the government's ideas for a prosperous post-Brexit Britain as well as its ambitious 5G strategy. Features an interview with Sarah Wilkinson, chief data, digital and technology officer at the Home Office.
When it comes to allowing employees access to web services, like Google Docs and Dropbox, companies in the rest of Europe are more proactive than those in the UK. In the rest of Europe, 25% of companies will allow employees to chose their own email service this year compared to just over 10% in the UK. And around 20% of European firms will allow Dropbox for transferring large files, compared to around 16% of UK companies.
You can download a report giving more results of our European IT priorities research free from Computer Weekly.