Whiskey in the Jar Bill, yes it is about Lotusphere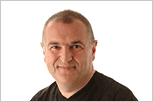 Wednesday's theme (yes another keynote) was Social Networking for Business. Lotus Connections and Quickr were the lead products. Both of these products address elements in the delivery of social collaborative applications (wikis, blogs, affinity, etc). However they do overlap in some places and this will need to be addressed by IBM in coming product releases as customers on the whole respond better to a streamlined set of offerings.
This brings us neatly to the the status of the Lotus brand itself. Lotus represents the IBM delivery of desktop capability. There is however a legacy of the 'confused' years with Websphere Portal Server being built and marketed through the Lotus brand.
The installed base 7 years ago was antagonised by the apparent abandoning of IBM's commitment to the Domino platform in favour of applications built on Websphere Application Server with DB2 replacing the much loved and understood native NSF format. Under General Manager Mike Rhodin Lotus has now achieved a blend of all the technologies that had previously been such a thorny problem. No mean feat and with some skillful acquisitions Lotus is positioned to enter into market segments which have been previously the most challenging sales battleground for the brand.
The last day of the conference is a sort of uber-technolgists fest. Firstly 'super geeks' from partners and customers sit facing their community and trying to out do each other with smart answers to thorny development and administration problems. This is a fun session dealing with the problems of the 'here and and now' that becomes highly amusing when too much whiskey has been consumed the night before by some participants.
Following this comes the annual developer panel, a rare event for our industry, where the real software artists face a crowd of attendees requesting features and improvements across the entire Lotus suite. These ladies and gentlemen have been in the open labs or delivering sessions all week. This interaction with the market both in this session and in the other arenas gives this conference an immediacy rarely found elsewhere.
Closing the conference Lotus marketing supremo Majorie Tenzer dropped another IBM bombshell. In the past we have often wondered whether we were witnessing the 'last ever' Lotusphere. Majorie announced a commitment to Lotusphere in Orlando until at least 2015. For Big Blue and Lotus that is quite some statement and it came quite unexpected.
IBM is happy, customers and business partners are happy and with the last announcement hoteliers, publicans and retail management in the Disney locale will be happy too.
TechEd comes to Orlando in June (phew that's going to be hot), let us see what cats Redmond has to let out of its bag.
The following are randomish links to some useful coverage on Lotusphere:
Press
Heise online: Lotusphere Review
CIO Today: Lotus Web 2.0 Products
CRN: Lotus CRN Initiative
Blogsphere
Ed Brill: IBM Perspective
Burton Group: Lotus and Innovation
Bill Buchan: Developer