While you weren't looking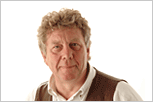 I left my mobile phone behind last week and had to use a BT payphone – what a shocker!
In short, and I read the instructions, to make one call in London it cost £3.0. Not only that but I lost another £2.0 to the machines veracious appetite for money. I complained to the operator immediately and have been sent a letter to my home (they took my address) asking that I phone in to discuss my 'unfortunate loss'. I've called twice and the 'refund operative' is always away from her desk. – So a local call cost be £5.0.
They don't call the UK Treasure Island for nothing. Pity the poor tourist!