What is good collaboration #1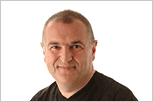 So you think you are running a team, well pull the knives from your back and read on.
OK, here is our first in a series of top tips to identify good collaboration rationale, technology and approach.
First things first are you really a team? Most effective collaboration tends to focus around groups of individuals with a common purpose. If you are not sure take a look at this (Goal Centric Networks) and start to build clear collaborative objectives.

A good starting point is to email your fellow teams members and ask them what the team's objectives are. If they are consistent great and you have a team – if not work needs to be done – fast.
You should ensure that the team foundations are in place: you can document who are the members of your team (both direct and indirect), what your team time-scale is and your teams strategy for achieving its goal and you can share this with your fellow team members – now you can start to address the second tier issues.
Still to come how big can you team be, how long should it stay in place,…… and seven other top tips (or more if we can think of them.)
ps
If you want to check out your business objectives read this piece about Cranfield's Cassandra methodology, it comes highly recommended.