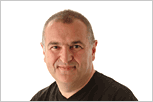 'Aren't your policeman wonderful', this is a common refrain from tourists to the UK who find out that you can ask a Bobby for directions without being shot.
The above may be true, however the latest news on police behaviour following the investigation of the secret use of Phorm by BT is alarming. The case has been dropped for what some consider to be spurious reasons according to a
report by the BBC.
'
BT trialled the Phorm system – which monitors web browsing habits in order to better target ads – without the consent of users last summer.
Angry users handed over a dossier of evidence to the police following the telco's July annual general meeting.'
With the police concluding no case to answer it may be that the regulators in the EU will come to the aid of the citizenry of Britain.