The Apple does not fall far from the corporate tree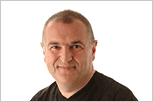 One of the big rumous prior to January's Lotusphere was the imminent arrival of some sort of Lotus Notes integration with the iPhone. When the annointed time came we were dissapointed with just a 'light' version of the web client being touted as the Apple solution.
Rumour had it that someone (high up) in Cupertino had thown their iToys out of the collaborative pram as the timing of the announcement did not suit them.

Appleinsider is reporting that next weeks announcement of the iPhone / iTouch SDK will include support for both Lotus Domino and Microsoft Exchange.
If support is going to be 'native' rather than web-based then this is a Win-WIn-Win all round. I know of a number of senior execs who have driven their IT departments mad demanding (insecure) connections, so the principle user based will be happy. Apple will be happy as a new, valuable market segement will open up to them and both IBM and Microsoft will be happy as their valuable messaging infrastrcutures will be further rivetted into the existing customer base.
RIM on the other hand will need to up their game to ensure that their business device dominance does not get eroded with the hype that is likely to surround this annoucement.
During Lotusphere I broached the subject of native Notes support for iPhone with a couple of IBM execs and got soundly beaten up over this issue. It seems to be that Apple have had a massive whip hand over IBM and have been calling the shots over the last 6 months in no uncertain terms.
If this means a better quality product then maybe its not a bad thing.