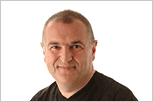 What makes teamwork, for that matter what makes a team work? I can't help but wonder. Over the years I have worked in many sorts of teams. Teams that are single purposed, clearly led with very differentiated tasks for each member. At the other extreme I have worked with teams where objectives are poorly defined, roles even more so and individuals left to determine amongst themselves what they need to do, when, how and why!.
Which teams structures were the most successful? Well neither, both had pluses along with other mixtures of team styles – simply put: you can't generalise.
Even with clear leadership and sharply focussed goals teams fail – this can be often caused by soft issues – personality clashes, internal politics and such like. Teams even with the most wooly of construction often deliver fantastic results. Individual commitment, professionalism and people engagement supplanting the rigid structures found elsewhere.
These are my top tips for effective technology supported teams:
o Clear team objectives – preferably written down and clear goal lines that can be crossed
o Effective communications – mandatory shared content, any emails that circumvent this should be stamped upon in a hard and ruthless manner
o Regular meetings – virtual or physical, set in stone and properly documented
o High visibility of slipping actions – stuff that at the outset was trivial can come back to haunt the team if not tracked
o Listen – Team members must be encouraged to contribute in and outside of their comfort zones, with luck this will drive out the 'gotchas'