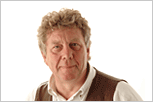 The most common falsehoods told on CV, according to a survey done by CareerBuilder.com:

38 percent of those surveyed indicated they had embellished their job responsibilities
18 percent admitted to lying about their skill set
12 percent indicated they had been dishonest about their start and end dates of employment
10 percent confessed to lying about an academic degree
7 percent said they had lied about the companies they had worked for
5 percent disclosed that they had been untruthful about a job title
Some industries are more deceit prone, it seems. 60 percent of hiring managers in the
hospitality industry reported finding lies on résumés. The transportation/utilities and information technology fields followed with 59 percent and 57 percent respectively. The industry with the least dishonest workforce? Government at 45 percent.