Recession-proof website # Tip 1 Determine Strategy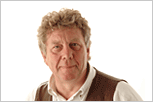 If you are responsible for your web site's recession marketing, you need to decide if your going to take an offensive or defensive stance — i.e. take advantage of competitors' weaknesses or just try to survive?
If you're on the offensive where does the opportunity lie, for example building market share, innovating or promoting your reputation for quality. If you're on the defensive which option, like price cutting to maintain volume or cost cutting to maintain margins, best suits your survival strategy?
As a practical measure, whatever your plan, a recession-proof website must transition from messages about luxury and hi-status lifestyles to ones of efficiency and value at the earliest.