Open Season for Open Source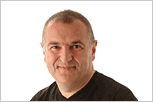 It has just been reported that Open Source Software has security risks associated with it.
According to security specialist Fortify (I wonder what axe they are grinding) they have completed an analysis which concludes:
"
that the most widely-used open source software packages for the enterprise are exposing users to significant and unnecessary business risk. The study validates that Open Source Software (OSS) development communities have yet to adopt a secure development process and often leave dangerous vulnerabilities unaddressed. Additionally, the study found that nearly all OSS communities fail to provide users access to security expertise to help remediate these vulnerabilities and security risks."
Unsuprsingly this proves that wherever you source your applications, you need to take appropriate precautions – good idea – read more on the study here
https://www.computerweekly.com/news/2240086489/Open-source-exposing-businesses-to-significant-risk.