My 2nd Collaborative wish for 2009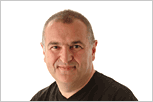 The top security dog for Microsoft in the UK has passed on these wise words for the coming Yuletide, they are all of course blindingly obvious but worth sharing nonetheless:
Banks will NEVER ask you to verify your account details – they already have your details.
MySpace, Bebo, Facebook, and ALL other social network sites are OPEN by default. Unless you want everyone (including that bully at school, the nosey neighbour, your boss, your mother, or the paedophile in Thailand) looking at your site, NEVER use it until you make it PRIVATE. Go into settings and follow the instructions. See www.safesocialnetworking.com. Same goes with Instant Messenger – if you don't know the person, don't add them as a contact.
Microsoft has not and NEVER will hold a Lottery.
You know if you have relatives in Nigeria or West Africa. NEVER 'help' someone you don't know move money from a foreign country – that makes you a criminal too!
NEVER click a hyperlink in an email from someone you don't know. And be wise, unless you know who is sending you the online Birthday or Christmas card NEVER click on it – it's loaded with malware or will redirect you to someplace you don't want to be. Miscreants and criminals frequently abuse the 'Hallmark' name because it is so recognizable. If your name is not in the body of the email, do not click on it.
Wireless Internet: Make sure your wireless internet is secure (WEP is okay, WPA is better – and if you don't know what these terms mean, read the instructions that came with your wireless device. If that fails, do NOT use your wireless internet until you find a trusted advisor to fix it (generally your neighbour's 8 or 9 year old kid).
There is no free lunch. NEVER reply to email requests for charitable contributions. You call the charity yourself and know who you are talking to.
If there is a free lunch it's because you are going to pay for it. NEVER reply to pop up ads telling you to run free anti-spyware or anti-malware to get rid of spyware or viruses. You can be certain they will 'find' bad stuff on your computer requiring you to buy what they want to sell. OR they will load stealth software onto your computer to steal what's important to you.
NEVER think you are smarter than the criminal. You may be, but if you reply, you lose, you will always lose.
Falling in love at first sight does happen – and it's fabulous when it does – but falling in love online, whether in Second Life (www.SecondLife.com) or another online virtual world, can be dangerous. Hey, if you are scoring a 4 or 5 in real life, you gotta wonder why a 9 or 10 is chatting you up online.
Of course you could switch off!