MacNotes - its not an iTune for bagpipes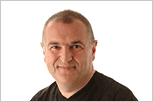 Next week I will be blogging from IBM's annual Lotus software jamboree in Orlando. Traditionally the big announcements are made at the Monday morning plenary session but I am not sure that they will be able to top the news that emerged yesterday. Apple has been doing its thing this week with the usual set of 'must have' components. Yes I too would like a mobile PC that is so thin it is almost translucent. Amongst all this IBM and the boys from Cupertino have announced a product that could really put the feline in with the pigeons.

Without question the 2007 and maybe 2008 must have device is the iPhone. Most who get there mitts on it love it – BUT – and that is a big but, it does not integrate well with corporate email. That has left the field open to Blackberry and Windows Mobile. Apple snuck the un-released SDK into IBM who have built a mobile Lotus Notes client for the iPhone. In one swoop Apple has really opened up the business market to the iPhone, IBM shores up its enterprise accounts and both have ammunition to attack emerging markets where IBM is strong and Apple can continue to build phenomenal sales growth.
It is hard to envision a more significant announcement next week. If 'MacNotes' comes together, both RIM and Microsoft will have had a heavy gauntlet thrown at them.