Mac & Notes 8.5 Beta - first impressions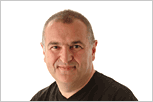 My first use of Lotus Notes was back in 1990 with release 2.0. At that time the eight or nine 3.5″ disks (I can't remember the exact number) from which it was installed seemed incredibly bloated – so the idea of a 350mb download for the latest full Mac eclipse version would have seemed more than a bit daunting to the Ian of the early 1990s.
I have been using Mac and Lotus Notes since release 6.5, it has been of a bit hit and miss affair and with the UI being a straight port from the Windows client. In this state it seemed more than a bit kludgy and missing opportunities that the OSX UI offered. Lotus Notes 8.5 (Public beta 2) is a massive improvement in the user experience with a contemporary 'Today' like experience which is well overdue.
From a cold start on my (powerful) MacBook pro it took 1m 40s from start click to user input ready – this, frankly, is not impressive, hopefully the final release will be a bit zippier on start-up.
I only ran into one real problem during my installation which was the 'breaking' of my mail file full text search – which I use a lot – but after deleting and recreating the full text index all was well.
With this version I have yet to experience the random losing of my security credentials, in past versions I was sometimes prompted for re-entry of password on an intermittent basis and this could be very annoying.
All in all my first impression are that it seems like a good release, I now need to look at the new versions of other standard templates to see if they are keeping up with the improved mail experience.