Information Overload a £100M cost to UK economy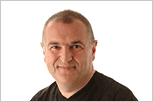 You think you are working, but are you really? That is the question implied in a new Basex study (reported by ars technica). Their report, "Information Overload: We Have Met the Enemy and He is Us," estimates that email, IM interruptions and reading blogs by knowledge workers will drain the US economy of $588B this year. It claims that e-distractions are eating up 28% of a knowledge worker's day. Consider there are about a fifth the number of knowledge workers here as in the US. Factor in our higher average fully loaded salaries. Quite easily you are pushing £100B as the parallel cost to our own economy.

You may be better informed but have you, your colleagues or your organisation become more productive as a result of what you are actually doing? Those of us who go to work are required to deliver an output which can be defined as 'the effort applied to produce a deliverable or accomplish a task'. The reality is that instead of achieving more – such as winning more valuable customers – much of our technology is simply building business 'friction', slowing us down, consuming our energy and distracting our attention from delivering true business value.
The growing volume and variety of inputs means we are less likely to give due care and attention to all we read, and pause to reflect the consequences of our action – or inaction. We suffer from corporate ADHD with emails, texts, Blackberry and IM's distracting us from business goals that matter. Electronic 'chaff' distracts us from continually asking the question – 'what have I actually achieved?'
What are we going to do about it? Better ways of responding to emails that Basex suggests are plasters on a gaping wound. If this productivity sinkhole is growing, and I believe it is, we have to do something about it so I am going to beat my own drum. We have started to document a method, Goal Centric Networking, for those who want to use all of the collaborative tools and still really deliver value, it offers a framework where the delivered output is key and not the hoop-la of the technology that accompanies it. If you have read this far you probably don't need it, but if your colleague hasn't then either I need to improve my output – or the sinkhole just got bigger.