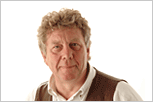 Technology has never been a glamour business, attracting few women and recently, less young men. However, advertising is and has always been full of both. There's now a hybrid world – on-line marketing – it's a boom business.

Download this free guide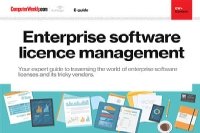 How to achieve a healthy, balanced relationship with your ERP provider
Download this e-guide to discover how the pendulum of power is swinging towards to the consumer and why many CIOs are prepared to walk away and re-implement a system using another provider's software rather than put up with aggressive licensing stances.
A market that, if the demographic of Adtech a conference and exhibition at Olympia last week is anything to go by, is worked profitably and almost exclusively by attractive, cool, ambitious young men and women. These are the talented folk that bring us on-line advertising, pop-ups and a myriad of exciting offers. They are the peeps who understand database mining, targeted marketing and all the things that early adopters dreamt of. The leader of this pack is of course Google.

This morning I was invited on-line to join the Coke Club. Though enured to on-line temptation, I couldn't resist the double entendre. It was my first ever ad click through. Those money honeys' sure know how to turn a old guys head.
.