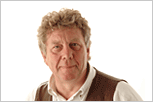 The BBC said it has removed 780 licences, costing £150 each, from staff using its SAP electronic purchasing system, after it faced criticism from the National Audit Office for spending money on unused licences. One suspects that the 2012 Olympic Games would already be subject to similar comment.
When one looks at the public sector as a whole, the picture is the same. With government apparatchik computers around the country loaded with suites of 'personal productivity' software, I suspect massive savings could be made from maintenance agreements to the likes of IBM, Microsoft and others.
I managed to reduce the yearly bill by £130,000 at a GoCo (government company) through deleting unused licences. The sticking point to this is public sector mach & femismo whereby employees believe they're paid less than the private sector and so deserve 'perks at the taxpayer's expense' – new PC's, colour printing, large screens, personal shredders, intelligent whiteboards et al.
With the pay-gap no longer there and inflation proof pensions in the headlines it's time the public sector audited itself before the NAO does.