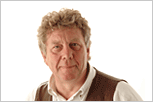 At lunch over the weekend a City head-hunter, postulated the idea that much of the appalling risk and debt management by financial institutions was due to the ubiquity of invalidated or non-compliant spreadsheet data.
A logical step in a downturn is to cut and cut – be it staff and services – even abandoning operations. During such times there should be guidelines and options for austerity initiatives. Management by spreadsheet alone without regard for long term impact on customer habits and overall asset and/or brand value is a bad choice. The following check list is a place to start before you start deleting cells.
1. Honestly analyse your business' economic health.
2. Identify internal weaknesses.
3. Develop a contingency plan.
4. Create a worst-case scenario cash flow forecast.
5. Review the terms and conditions of your bank loan.
6. Write an opportunity-based business plan.
7. Search for acquisition opportunities within the industry.