Cross-dressers and Collaboration (with a touch of pink champagne)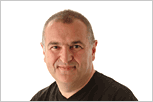 Yesterday I read on the BBC Website that Ray Davies is hoping a reunion of The Kinks may happen sometime soon. Apart from my favourite track, Waterloo Sunset which is one of the best ever songs about London, The Kinks achieved world chart-topping success with the eponymous Lola.
Coincidentally
LoLa
is the name that IBM has given to its Lotus Leadership Alliance conference. This is a combined event being held in Hollywood (Florida) where select customers and business partners get updates on product development progress since Lotusphere and NDA presentations on what is coming next.
This is the first event where the new GM of Lotus, Bob Picciano, has been able to strut his stuff to an significant external audience. According to reports he is impressive – but I have heard that before with regard to previous incumbents.
I am curious to know what proportion of the attendees are from outside of North America, both Business Partners and Customers. These type of events are often quite geo-introverted which can leave the rest of the world feeling a bit left out.
Having said all this, and based on my
last post,
it is good that IBM is improving is community communications at least with its Lotus brand. It will be interesting to see how the effects of LoLa manifest themselves when we get to Lotusphere in January.