Collaboration in an adversarial world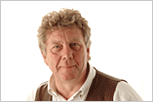 I've just been astonished by the weird world of law and litigation, in so far as a tribunal hearing judgment was typed up by the adjudicator, who then read it into a Dictaphone, where it languished on a cassette, prior to being typed up again. Whoever said that "the mills of the gods grind slow but exceedingly fine" failed to account for wasted effort. With energy becoming an evermore precious commodity, collaboration technology should be kite marked as eco-friendly and promoted as such.

It is time for organisations to start auditing their energy usage and put in place strategies to realign resources for the forthcoming Energy Crunch. In the tribunal example it's not even a case of protecting existing jobs that lead to duplicating effort as they are too short staffed to meet the existing workload.