Circle of Hell or Terrace of Purgatory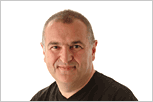 I have four two hour conference calls today. I can't help wondering if this represents one of the circles of hell (if so which one) or maybe some of the terraces of purgatory.
Working for big corporate entities means that this stuff is important especially when you work in a division that covers 12 countries – I am please to report we do use the 'new world of work' stuff fairly effectively but it is interesting to observe how reticent individuals are to use video.
At this time of the year it is hard to get out to meet and evangelise to prospects, customers and insiders – Christmas is already interfering with doing stuff. On the upside January is already looking pretty good so now is a great time to train, do internal housekeeping and generally feel my way further into Microsoft.
Got to go now my next conference call starting!