Chatham House Rules - OK!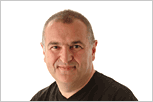 One of the secrets of a great discussion is openness.
I was at an event last evening with the great and the good of the UK IT industry discussing trends, benefits, successes and failures of Outsourcing / Offshoring with a leading specialist from a top Global consultancy.
Lots of people shared their experiences but none of the companies or individuals can be identified because the meeting was held under the
Chatham House Rule
. Wikipedia describes this as:
"The Rule allows people to speak as individuals, and to express views that may not be those of their organizations, and therefore it encourages free discussion. Speakers are then free to voice their own opinions, without concern for their personal reputation or their official duties and affiliations."
It would be great if as a matter of course we could develop on-line places where the Chatham House rule is the modus operandi and that we could live with our fear of the cut and past or screenshot being used against us.
Maybe such places exist but and I simply have not been invited !