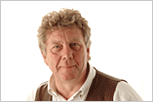 With travel increasingly an environmental no-no, as well as a business cost best avoided, technology, albeit expensive, has come to the rescue of the international meeting. Telepresence is the technology that allows you to set up interactive conference sessions that duplicate face-to-face meetings with out the need for all the participants to be in the same location. It is a tool that improves organisational effectiveness by boosting productivity through rapid communication and collaboration without the time and stress involved with travelling. There are a number of demos on Youtube that show it to great effect – worth checking them out
Internet users are used to an on-demand lifestyle. They read, listen to and watch; what they want, when they want, where they want. The next step is for users to be anywhere they want, whenever they want, from anywhere they want. The ability to be present and interact in a different physical location, real or virtual, is called telepresence.

Unlike traditional video conferencing, which was unsuccessful because of its dificulty to set up and use telepresence using a multi-way high-definition videoconferencing application puts human factors first, Telepresence creates a sense of connection by satisfying the brain's need for the interpersonal communication clues of body language and eye contact. You feel and behave as if they were in the same room as the virtual others who, rendered in accurate flesh tones and moving with fluid motion, appear life-size and present. Set round an actual meeting table, telepresence gives you the ability to discuss and negotiate with co-workers, partners or customers anywhere in the time it takes to set up a telephone call.