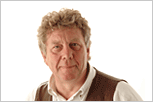 The joy of holidays is relief for the mind for otherwise being 'ever-on'. However, back at the office the email sever is relentlessly piling up work for in your absence (assuming you left the Blackberry, iPhone etc behind).
So what do you do when you get back and find your in-box full of 600+ unread emails? You've four options. Three work. One doesn't – sadly it's the one most used.
Option 1 – Plough through your emails picking out the ones you feel like answering and leave the rest for later. This, the most common method is the least effective resulting a backlog that may take weeks to clear.
Option 2 – Highlight your entire inbox and press Delete. Even better is to write a rule before leaving that deletes mails as they are received and sends an automatic reply saying how long you're away and asking for critical messages to resent on your return.
Option 3 – If you're not brave enough for option two, then sit down and clear the lot. It will take less time than you expected but you end up with a fresh e-start.
Option 4 – Treat the holiday email a backlog and move it into a new folder. Deal with fresh emails as they come in and then chip away at the filed ones which will diminish as they're not being added to.
Anyone wanting 'effective use of corporate email' training should contact EmaiLogic or Expert-Messaging. You could save yourself up to 45 minutes a day!