A Mixture of Art and Science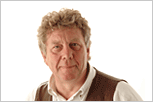 Collaboration technology was on show this week at the Project and Programme Management exhibition in London. It was good to see that the PM world now includes more risk analysis and benefit management add-ons than just task, time and resource programmes. However, it was clear from talking to delegates is that the Government has fallen out of love with PRINCEII. HMG believed that you could just train people in a methodology and hey presto projects would succeed.
Good project management has always been a subtle mixture of science and art. This was best exemplified at the show by K4Innovations a Project Management Services Company that manages projects from setting up a bank in Moscow to running community projects in Antigua. The key said Kimikawa De Castro, managing principal, is in a rigorous Requirements Definition process – one where people are pushed hard to really think about what is needed. Many projects are initiated too early because of time pressure without the requirements being realistically captured.

While a key element of PRINCEII it requires good communications skill from the PM to capture requirements from the stakeholders. A series of books on the soft skills of project management are available from the Maven Training Skills Academy. What was good about the show is the realization that technology and methodology are junior partners in bringing a project home. HMG be advised – It's all about the people Stupid!