Windows 8.1: Start failure
It has been a while since my last post. Today I spent the last few hours updating Windows 8 and I thought I'd share my experiences.
Window 8.1 is the free update to Windows 8, which supposedly fixes the biggest bug-bear for
enterprise users: the lack of a start button
.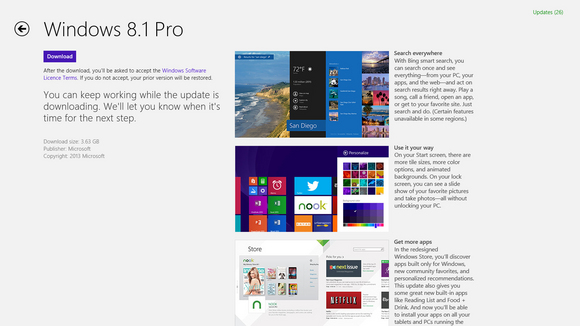 It's a 3 GB download and will reboot your PC a few times and configure the system before booting the new OS. A network connection is required after the download for user authentication.
On my configuration I needed to enter my Windows Live login and a code that Microsoft texted to my registered mobile phone.
Finally, the machine boots up and….there is a Start button. Not quite,…my machine still boots into the Windows 8 Start screen with the sliding tiles of apps. The desktop tile does indeed bring up a Start button, but don't hold your breath. It's no Windows 7 start menu. It is a button that will bring you back to the Start screen. Amazing.
For anyone like me, who really wants the Start menu, download Classic Start menu. It's free and still works on Windows 8.1.