Where next for Aqualogic?
It's been a good and bad day for businesses running BEA products. Oracle unveiled its strategy for BEA, following its $8.5 billion acquisition of the company.

Download this free guide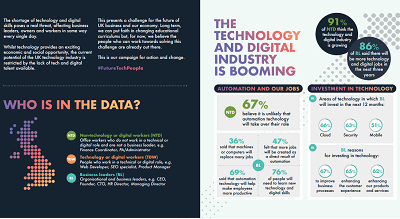 Infographic: How to future-proof UK technology
There is no doubt that the technology industry is booming right now, bringing with it exciting social and economic opportunities. However, there is a real fear that the UK industry may be stunted due to the lack of talent available. This e-guide helps to break down the future fears and expectations of dozens of business leaders and tech workers.
There are no surprises that WebLogic become Oracle's strategic Java Enterprise Edition platform, after all, that's why it bought the market leader. Tuxedo also gets a boost.
However it's a bit of a kick in the teeth for Aqualogic customers. While Oracle probably would be loathed to lose them, its strategic roadmap says very little about the Aqualogic product family.
This does seem really bad luck for those businesses that stuck with the portal product when it was owned by Plumtree, through the BEA acquisition in 2005, which led to an injection of investment, renewing interest in the Aqualogic product set. Oracle's the new owner now, and it doesn't need a portal product.