What to Watch Out for When Migrating to Office 365
In this guest blog post, Jeremy Thake, enterprise architect and Microsoft Sharepoint MVP at Avepoint looks at how to move onto Office 365.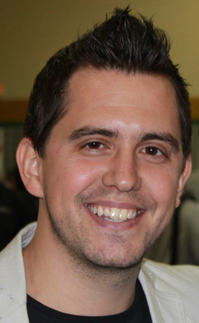 Office 365 is Microsoft's latest iteration of its online business productivity suite, potentially shifting many traditionally on-premises products and services from the server room to the cloud. With many businesses assessing the pros and cons of cloud computing, the issue of moving content is being highlighted as a key concern for potential users unsure of the complications associated with the migration process. So, what exactly are these challenges and what can businesses do to ease their way into the cloud without threatening business continuity?
Limited Functionality
When considering tools like Office 365 for enterprise-wide collaboration, it is important to have very clear business goals upfront for the technology. Then, great care must be made to assess if the tools have all of the necessary functionality in order to meet those established goals and limit the threat of business disruption. For example, as it stands today, Office 365 doesn't offer all of the functionality that business users can expect from an on-premises SharePoint 2010 environment. Customisations can only be installed at site collection level and there are restrictions on what customisation can be done due to the multi-tenancy of the service. Consequently, most business users considering a migration of its business data to Office 365 are likely to do so utilising a hybrid approach, still keeping some data on-premises. While this allows businesses to benefit from both the functionality of SharePoint 2010 and the economic and scalability benefits offered by Office 365, challenges are presented around data flow between the two platforms. While it is possible for businesses to develop custom solutions internally that allow locally held data to integrate seamlessly with data stored in the cloud, this development process is highly complex and would require significant skill and on-going maintenance. Third-party solutions for
hybrid management
– which leverage fully supported Microsoft methodologies and APIs – can take this taxing, costly process out of the hands of in-house IT managers and allow them to concentrate on more business-critical tasks.
Migration
There are several methods – and subsequent challenges – by which organisations can attempt to migrate existing enterprise content onto Office 365. Two of the more commonly considered methods are staged migrations and blanket migration with policy management. Businesses should be aware, however, that migrating data to the cloud is like any other more traditional in-house migration – doing a 'spring clean' and deleting unused or old files and archiving records at the outset will avoid wasted time spent migrating unnecessary data. This also has cost implications, as without proper planning, you could find yourself storing unnecessary data in the cloud. This can become costly if it goes beyond Office 365's storage parameters which they charge at a 1 GB per user, per month extra.
Once any data cleansing process has been completed, businesses need to consider how much time the migration is likely to take. Moving on-premises content into the cloud will invariably result in a certain amount of delay for users to be able to access the content. With that in mind, organisations must decide whether a staged or blanket approach would best meet their business needs. For example, large organisations often have significant data footprints, meaning the migration of content onto cloud platforms like Office 365 is likely to take more than just a weekend. A blanket migration of data is therefore likely to creep into office hours, potentially causing disruption to business-critical operations.
To get around this, businesses may consider a staged approach to migration, but cross-dependencies within content mean that employing tools which facilitate integration are essential. As an example, if site A is migrated on day 1 of the project as a priority, but site B is identified as data that can be migrated on day 3 or 4, third-party solutions from vendors including AvePoint can ensure any changes to content in site B that impact site A will be identified. Certain files can also be set as 'read only' during the migration phase, depending on business preferences. With such tools in place, business and IT staff can be confident that all content is kept up-to-date throughout the migration process, even if that process is staggered over the course of a week, for example. Security policies such as access rights and authentication management can also be automatically updated into the new cloud-hosted platform, further removing the need for manual intervention by IT staff once the migration is complete.
It's clear that Office 365 is appealing for businesses, and its feature set will evolve quickly as upgrades and patching processes are dramatically simplified when compared with on-premises software. With improvements in constant development, and third-party tools helping businesses to make the most of their on-premises and cloud SharePoint environments, businesses can continue striving toward its day-to-day business goals while confidently providing IT assurance without overburdening IT administrators.