Vanuatu - The IT that coordinates emergency response at Telecoms Sans Frontiere
Today I was in the head office of Telecoms Sans Frontiere in Pau, France, which provides emergency telecommunications if there is a major disaster where communication links are severed.
TSF's role is to setup satellite communications to allow aid workers to coordinate relief efforts and allow people affected by a disaster to make phone calles, via satellite phones, to tell loved ones and friends if they are okay and whether they need money, food, clothes etc.
At 15:33 Central European Time, officials at TSF received an alert from the Global Disaster Alert Coordination System (GDAC), a system which sends out text message alerts to alert people of a disaster.
I took the following photgoraphs as news came in of a major earthquake in Vanuatu, South Pacific Ocean, an archipelago of islands located some 1,750 km east of Australia:
Jean Francois Cazenave, founding president of Telecoms Sans Frontiere receives the text message giving notice of a major earthquake in Vanuatu,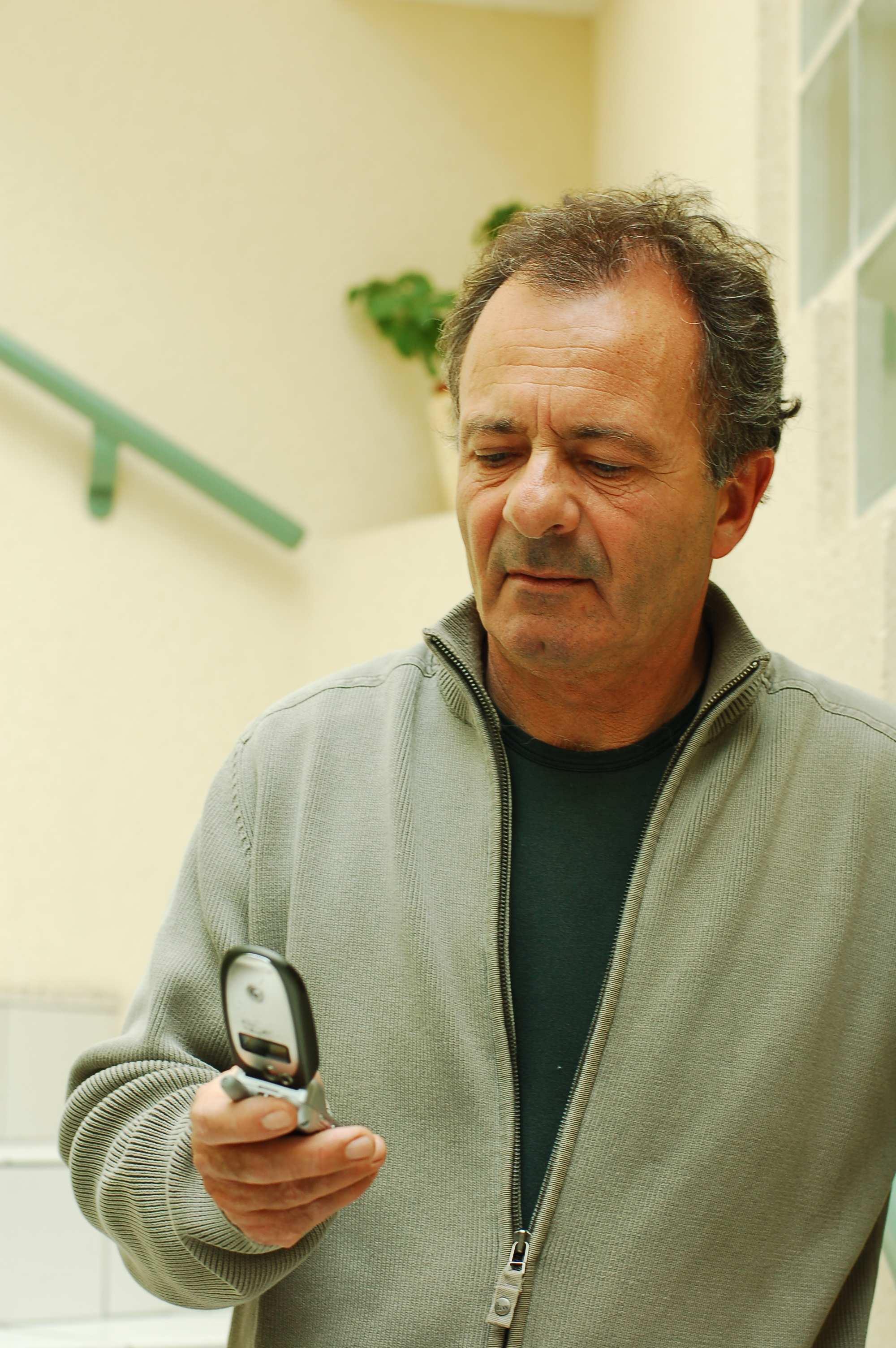 The alert shows that Vanuatu has experienced a major earthquake – 7.6 on the Richter scale and there is a high probability of a Tsunami, which could affect populated areas in the region.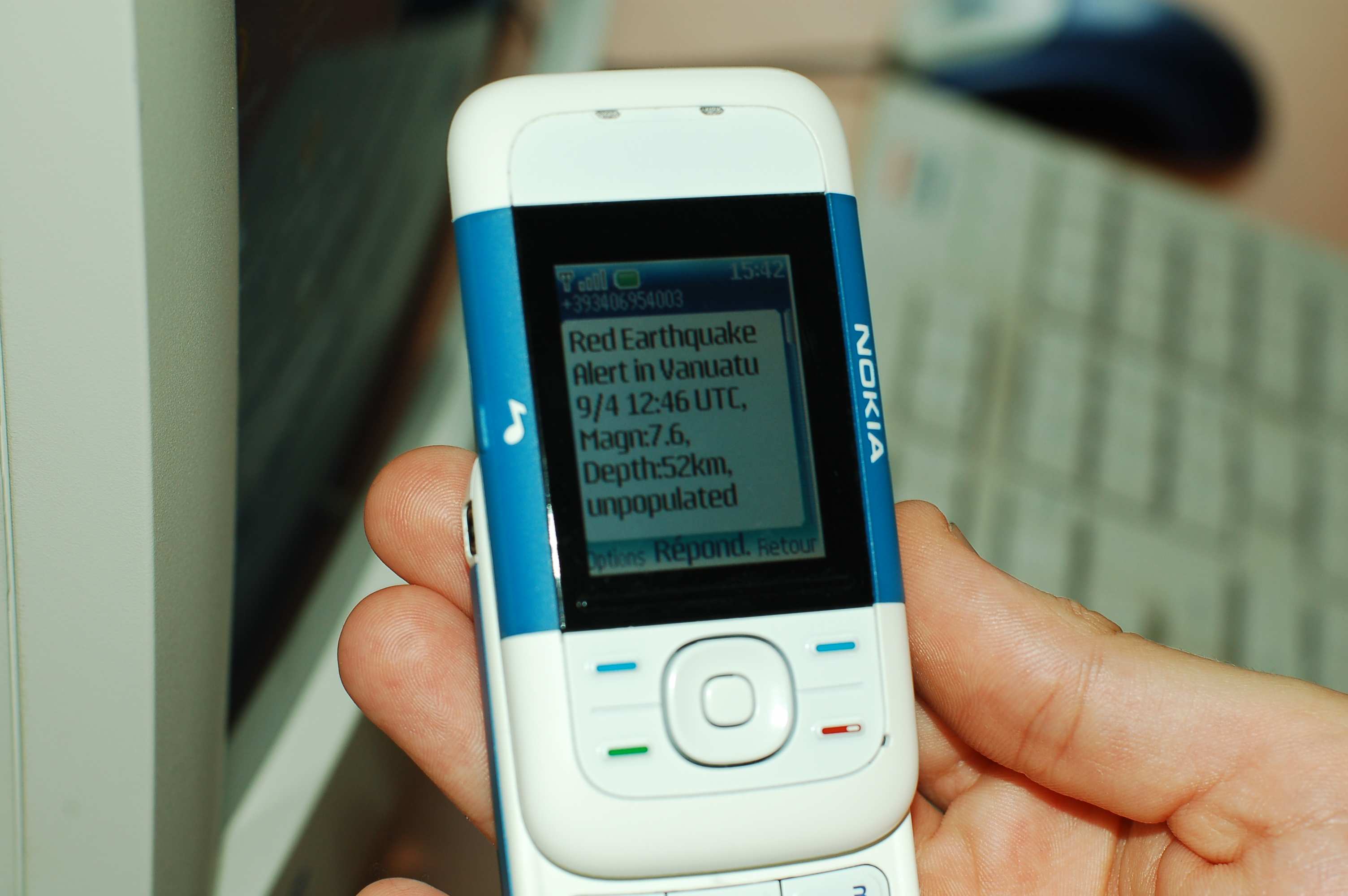 Cazenave checks the web and coordinates with his Bangkok office to decide whether Vanuatu will need emergency satellite communications from Telecoms Sans Frontiere.