Telecoms Sans Frontieres - Setting up a telecoms centre
Earlier today I was out at an airfield near Pau in the south west of France to see how Telecoms Sans Frontieres trained its volunteers.
The afternoon involved a simulation where the volunteers setup various pieces of satellite communications equipment to support humanitarian relief efforts.
The picture below showa a telecommunications centre. During a releif effort this would allow aid workers to connect their laptops, access the Internet, fax and make telephone calls using satellite communications.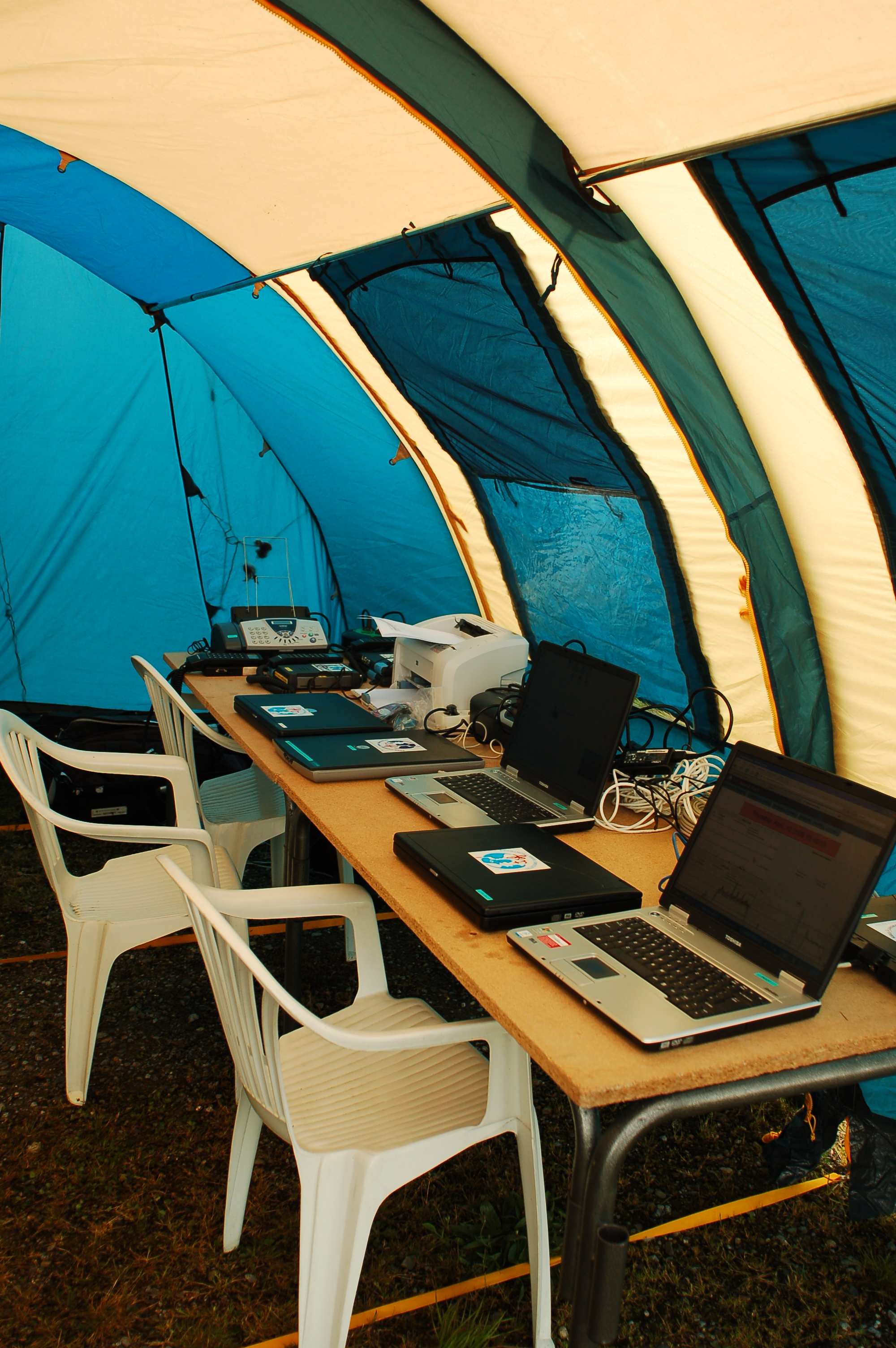 In order to set up the satellite link, first you have to find the satellites…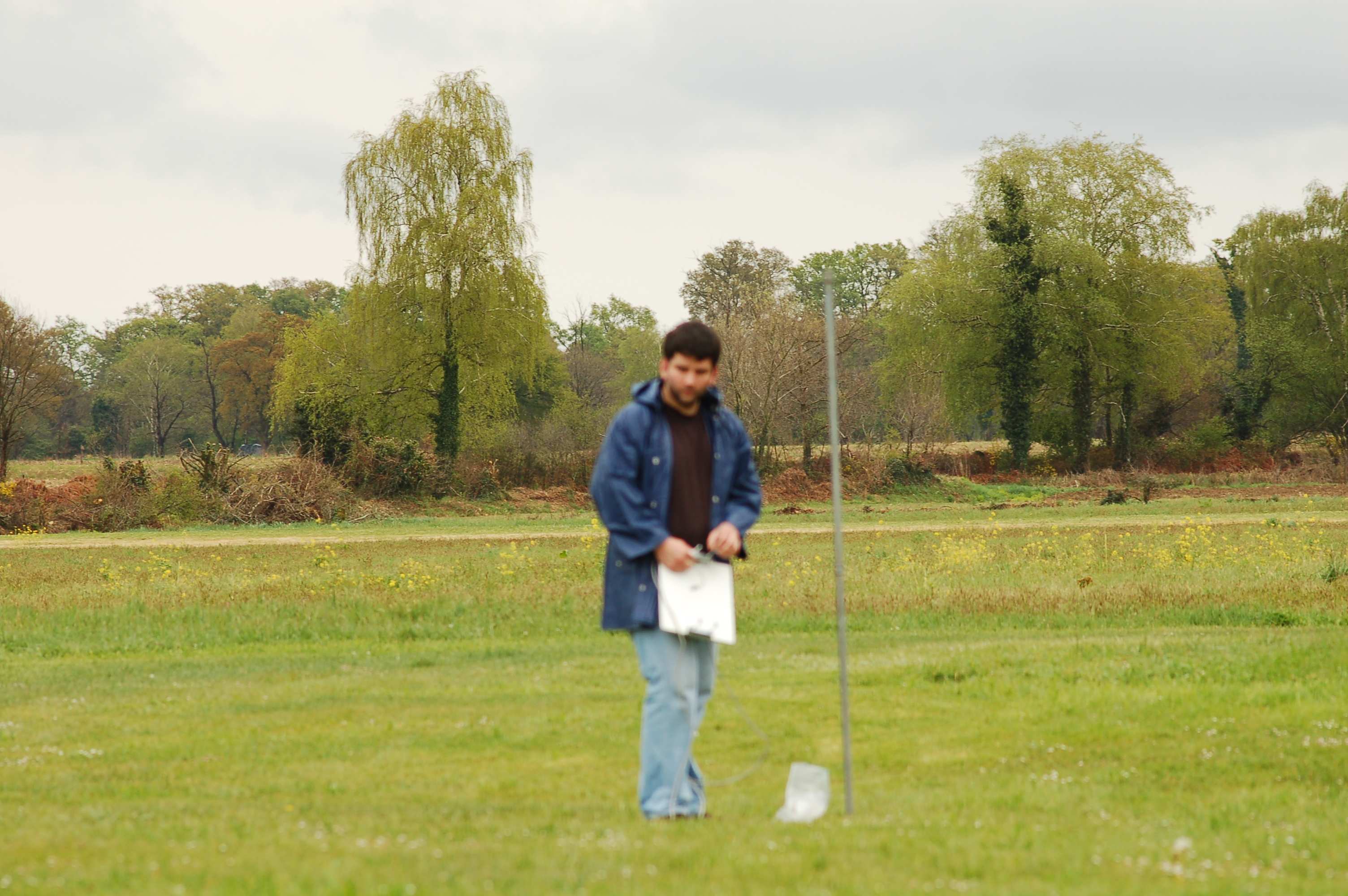 Here, the volunteers are busy deploying a TSF humanitarian calling operation project. This plays a key role in TSF's relief efforts during a humanitarian crisis like an earthquake or flooding, where refugees and people displaced by such natural disasters can make a telephone call to tell loved ones if they are safe and whether they need anything. Jean-Francois Cazenave, founding president of TSF says that such a centre can be as important as giving out food and medical help.
"In every refugee camp we have visited, victims come in with a telephone number on a scrap of paper which they have stored for safe keeping in their shoe. Often these people have lost everything and all they want – more than food or water – is to inform their relatives that they are okay, and that they are now in a refugee camp, the children have survived and if anyone of the family has been lost."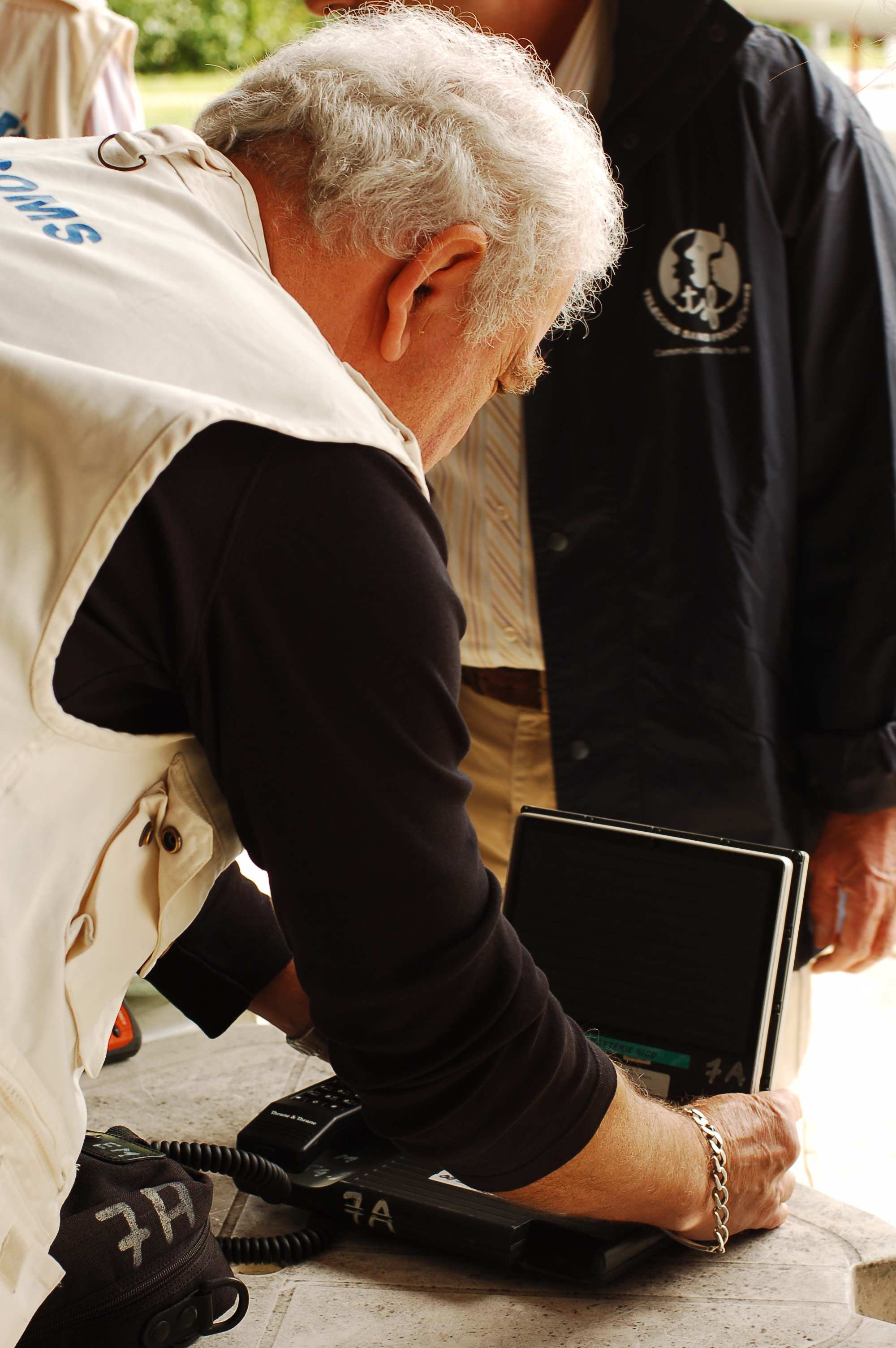 In this picture Laurent Petit, an engineer at satellite communications provider SatXPro, checks that calls can be made using a Eutelsat VSAT fitted to TSF's Nissan.4×4. This piece of satellite equipment has a motorised dish and can be installed on the vehicle's roof rack in minutes. The dish and comms kit can all be packed away into two flight cases for easy portability.