The changes Microsoft has made to client access licences (CAL) reflects a change in how people use the company's software. Today, people expect to have access to the MS Exchange Server via their Andoid or iOS device. This is not added-value. Email access from any device is essential to enable people to use their own devices at work. So why does Microsoft want to charge extra?

Download this free guide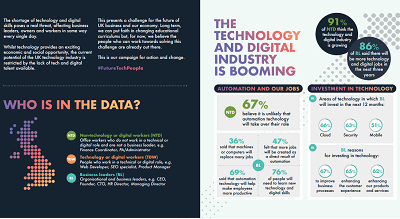 Infographic: How to future-proof UK technology
There is no doubt that the technology industry is booming right now, bringing with it exciting social and economic opportunities. However, there is a real fear that the UK industry may be stunted due to the lack of talent available. This e-guide helps to break down the future fears and expectations of dozens of business leaders and tech workers.
The problem Microsoft faces is that its traditional business model, where people would run out and buy a new Windows PC, every time it released a new OS, is broken. Windows 8 is a massive departure from previous OSes, and it will take an awful long time before people feel the need to upgrade. In the meantime, it is losing out, because Apple and Google devices are able to connect to Microsoft servers.
It still makes money: the users who connect to Microsoft systems have to pay a Microsoft client access user licence. Just because a user may have more than one device, does not give Microsoft the right to charge more. After all, most of the time they will only ever use one device at a time to access a Microsoft system. How often will someone want to accesses email simultaneously on a PC, a tablet and a smartphone. Come on Microsoft, we only have two eyes, two hands and one brain.
Forrester analyst Duncan Jones says per-device licensing for software is obsolete in the mobile and virtual world.
So rather than charging a premium for user-based CALs, Microsoft should make device CALs cheaper, since they are more restrictive.