IT service provisioning and orchestration
In this guest blog post, Steve Nunn, managing director, infrastructure consulting group, Accenture, looks at the role of the service catalogue in virtualisation.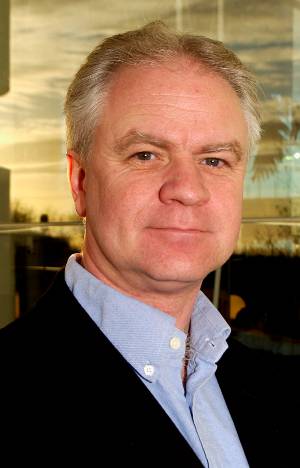 CIOs are already well versed on virtualisation, with many having already invested into virtualisation within their data centres and server estates. For those CIOs that have, this usually prompts the question of: where next? Given that they are using their underlying hardware more productively, some CIOs assume that investment should start shifting to other IT initiatives. But this would be a mistake. A major opportunity to better utilise the enterprise's IT assets, while radically speeding up time to market, can be captured through the orchestration and provisioning of IT via a service catalogue.
Getting there requires the completion of virtualisation the IT environment, while also moving to greater level of standardisation. This virtualisation goes beyond the servers, where much attention has so far been placed, as far more can reliably be virtualised. For example, while network virtualisation is now mainstream within many organisations, relatively little has been done on application and storage virtualisation. CIOs that start to virtualise these areas are finding that they can far more flexibly allocate available resources against towards true application requirements. Overall, the goal here is the complete virtualisation of the server, storage and network environment, to provide a commoditised pool of IT capability that can be easily provisioned and orchestrated as needed.
The implementation of a service catalogue for IT assets is an important aspect of a parallel part of the journey. This essentially provides a single view for users that defines what services are available, and at what level. Putting this in place is a major step for CIOs, and should be used to lead the drive towards implementing the automated provisioning of IT assets. Orchestration then adds the necessary intelligence so that IT can dynamically match user demand against availability of the underlying infrastructure.
Achieving this gives CIOs various new options that can help drive out inefficiencies and radically speed up time to market. To give one example, specific operating areas, such as an organisation's test and development setup, can be transformed in how they are set up and run. Rather than taking days or weeks to build and deploy dedicated test and development machines for a new project, hundreds of virtualised test environments, simulating specific conditions or setups, can be created in hours and used for only as long as they're needed. This also ensures far more efficient setups, by only providing the specific test environments needed, for as long as they're needed, before the capacity is switched over to other tasks. One bank cut its test environment from 900 constant images to just 300, simply by restructuring the way it provisioned the workload in a 'just in time' basis.
A further example of how the IT environment can be more flexibly provisioned might be a rethink of how an enterprise ERP system is implemented. Such deployments typically provision sufficient capacity to ensure that any potential spikes in demand can be catered for, even though these peaks are rare. As a result, potential computing resource lies wasted for the majority of the time. In a more flexible IT environment with orchestration and provisioning, CIOs can cater for the typical operating load of the application, while "borrowing" capacity from other lesser-used systems, such as disaster recovery or training, to cater for the occasional surges in demand as they happen.
Of course, making a successful transition to an IT environment that can flexibly provisioned and orchestrated through a service catalogue is not without its challenges. The initial software investment can be high, and there are several prerequisites: standardisation of the underlying IT assets; complete, or very nearly complete, virtualisation; the ability to share a common IT resource pool; and a service-oriented approach to IT that focuses on application service delivery.
The good news is these goals are also prerequisites for any CIO thinking about a future move into a cloud environment. And more fundamentally, this forms part of the evolution of the role of the CIO: away from being a manager of IT infrastructure, and towards that of being an orchestrator of services.