Zuckerberg, developers & the child video game privacy debate
Newly formed company AgeCheq has produced a free multi-platform API for developers to adhere to the U.S. government's COPPA regulations.
The Children's Online Privacy Protection Act (COPPA) was passed in 1998 to protect children under the age of 13 as they use the Internet.
NOTE: Although this is essentially an American law, the Federal Trade Commission has said that requirements and bindings of COPPA do apply to foreign-operated websites if they: "are directed to children in the U.S. or knowingly collect information from children in the U.S."
COPPA was revised in 2012 to extend privacy protections to mobile games and applications with specific relevance to online data collection and behavioural marketing.
AgeCheq says it gives parents "unparalleled visibility and control" over the mobile apps and games their children use.
The basic AgeCheq service is completely free for developer and for parents.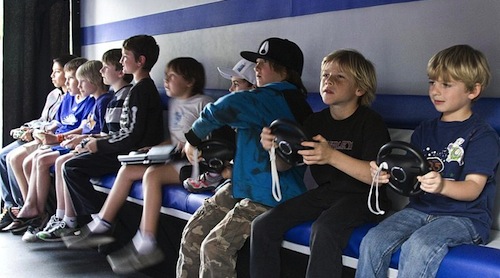 Image: Wikimedia Commons
"The process of validating a parent's ID, providing complete disclosures that parents can understand, and gaining parental approval for a child to play an app are completely new friction points for app and game publishers," said Roy Smith, founder and CEO of AgeCheq.
Kids' details: device ID, geolocation, or phone number
A December 2012 FTC study on mobile apps for kids stated, "most apps fail to provide any information about the data collected through the app, let alone the type of data collected, the purpose of the collection, and who would obtain access to the data. The results (of the study) showed that many of the apps shared certain information — such as device ID, geolocation, or phone number — with third parties without disclosing that fact to parents.
Facebook CEO Mark Zuckerberg is against COPPA saying that he wants kids to be allowed on social networks (like Facebook, for example).
Quoted on Fortune and CNN, Zuckerberg has said, "That will be a fight we take on at some point," he said. "My philosophy is that for education you need to start at a really, really young age."