Windows Phone 8.1 update for developers
Microsoft's recent Windows Phone 8.1 Update for developers includes the UK beta for Cortana.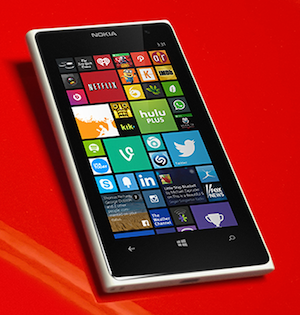 For those not in the know, Cortana is Windows Phone's digital personal assistant (think Android Google Now, or Apple Siri, of course) and it is powered by Bing, obviously.
Cortana speaks British, don't ya know?
Cortana has been tailored to support UK spellings and pronunciations and the voice and accent is local. Cortana's personality in the UK has also been tweaked to be more locally relevant.
Microsoft did not make any specific comment on Cortana's ability to understand the Glaswegian accent.
Cortana is accessible through the SEARCH key and offers Bing local UK data on:
• sports teams,
• the London Stock Exchange
• commuter conditions
• instant recipes from the Bing Food and Drink app
• global and local news
Users can now organise applications into folders on the Start screen (like you can with OS X) and Microsoft calls this Live Folders because the live tiles of apps appear in the tile of the folders, which is, arguably, a nice touch.
USER NOTE: To create a Live Folder, users will drag a tile over another tile and then name the folder.
"We made it easier for you to see the latest info about the latest apps and games available in the Windows Phone Store through its Live Tile. If you have the Store pinned to your Start screen on your device, you'll get updates on the newest titles – refreshed every six hours – streamed dynamically to you throughout your day," said Microsoft, in an official update announcement.
USER NOTE: Microsoft has also added the ability to select multiple SMS messages for deletion and forwarding.
… and there's more
With the somewhat over-cutely named Apps Corner, users will be able to specify which apps are displayed in a special "sandboxed" mode (Microsoft describes this as "like a protected Start screen") that restricts which apps are used.
BUSINESS USER NOTE: This feature is supposed to be for businesses so they can allow access to select apps in cases where a full MDM (mobile device management) solution isn't required.
Apps Corner can also be used to boot straight to an application and Microsoft provides an example of where this scenario would come in handy.
Let us imagine employees at a distribution centre using Windows Phone devices that go straight into an inventory app they use to scan products in the warehouse when they turn on their phone. Apps Corner can also be used to setup retail demos. Retailers can export the profile of Apps Corner on one device and import it on to other devices. And developers can get data on usage from inside Apps Corner too.
According to Microsoft, "We've made some improvements in the Windows Phone 8.1 Update to keep your data and identity more protected on public networks. For example, we have added the ability for you to send and receive data through a virtual private network (VPN) when connecting to Wi-Fi hotspots giving you another layer of protection. If you're on your home wireless, creating a VPN provides anonymity to help shield your device from being identified by other devices on the network."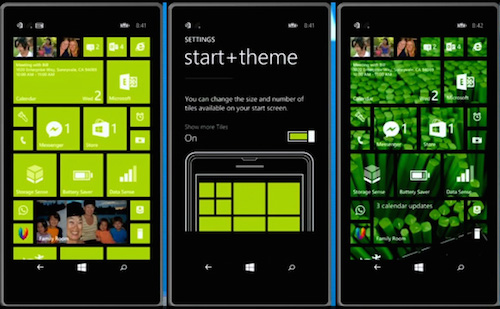 Image credit: GSM Arena